Rental hours: 10:00~17:00
If you want an extra hour, please contact our staff in advance.
You may return your kimonos by 17:00 next day, will be charged an optional fee of 1,650yen each person.
Obi-belt, tabi-socks, underwear, zori-sandals and dressing are all included. It will take about 20 minutes to get all dressed up.
We have various kimono plans you can choose from, Standard, Deluxe, Premium, Hakama (classical student style), and Houmongi (formal kimonos) for ladies, also Men's, Family, and Kids. Even if this would be the very first kimono experience for you, don't worry! We can help you choosing the best kimono coordination!
During your sightseeing in town, we can keep your small luggage for free. Prices are tax included.
Standard Plan
¥3,850
Recommended for beginners and casually try for ladies kimono rentals.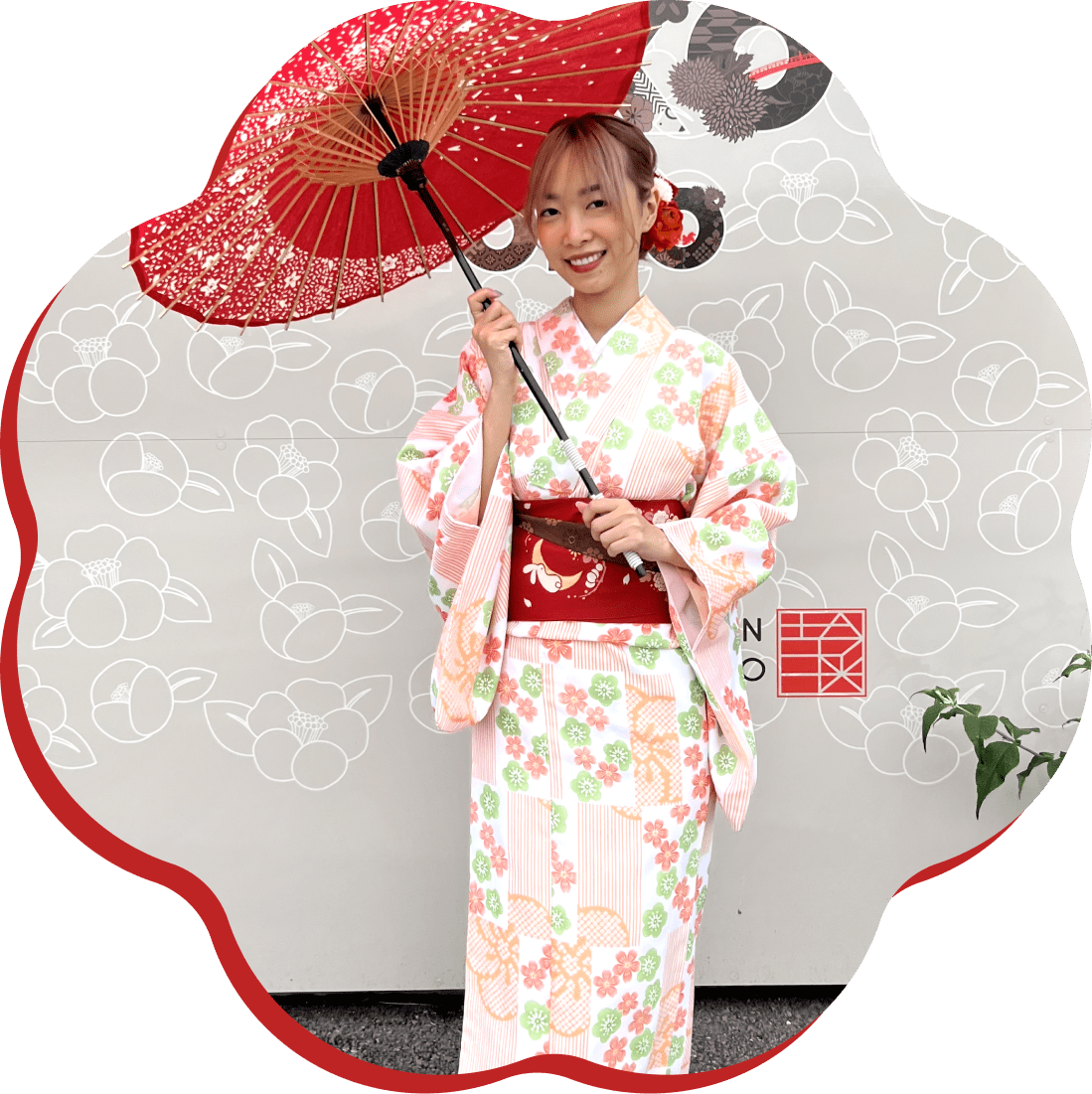 Deluxe Plan
¥4,950
Our most popular ladies kimono rental plan in which you can choose your favorite kimono style from various colors and designs.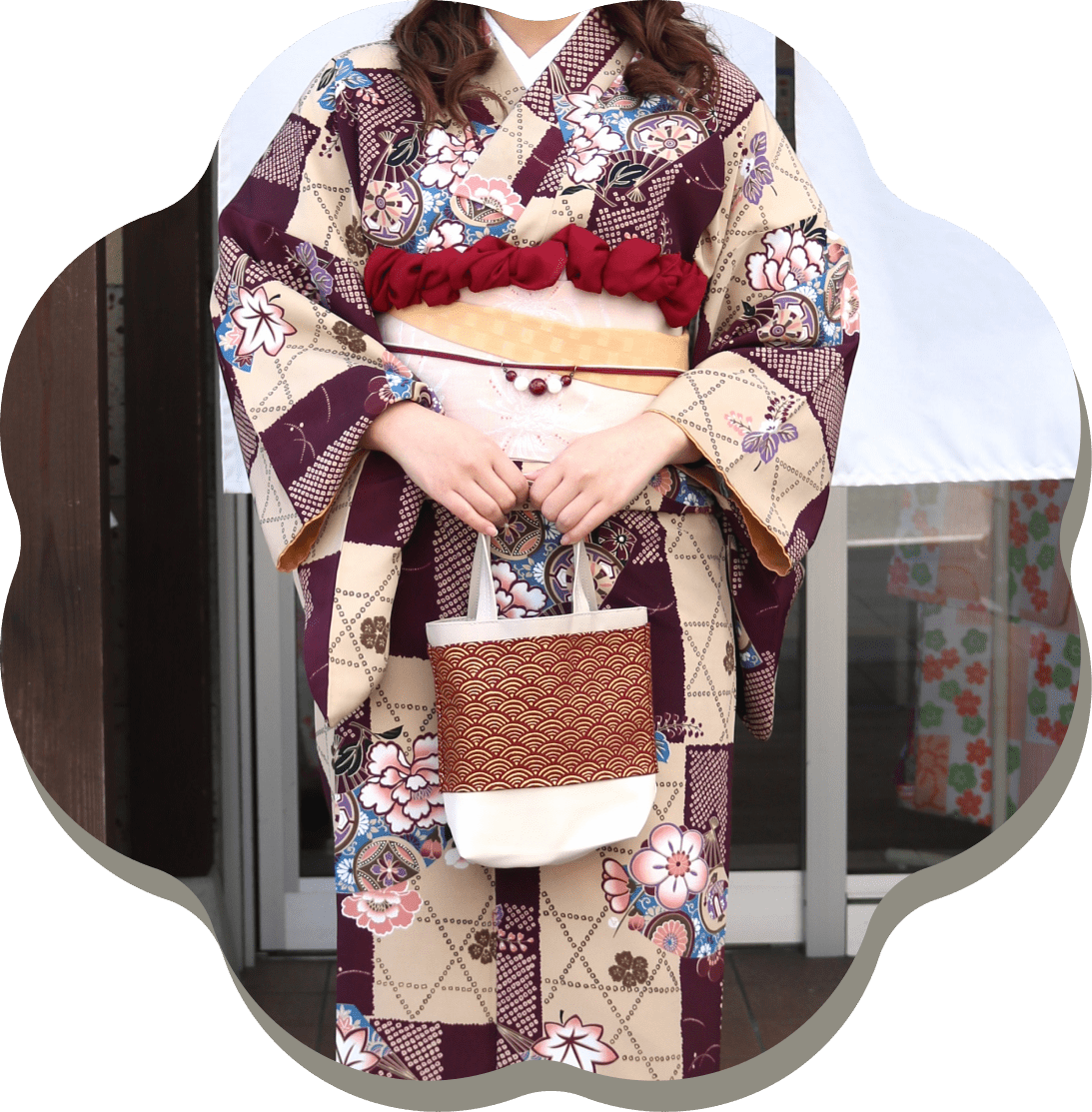 Premium Plan
¥6,050
Gorgeous design and trending looks make your kimono experience more unforgettable.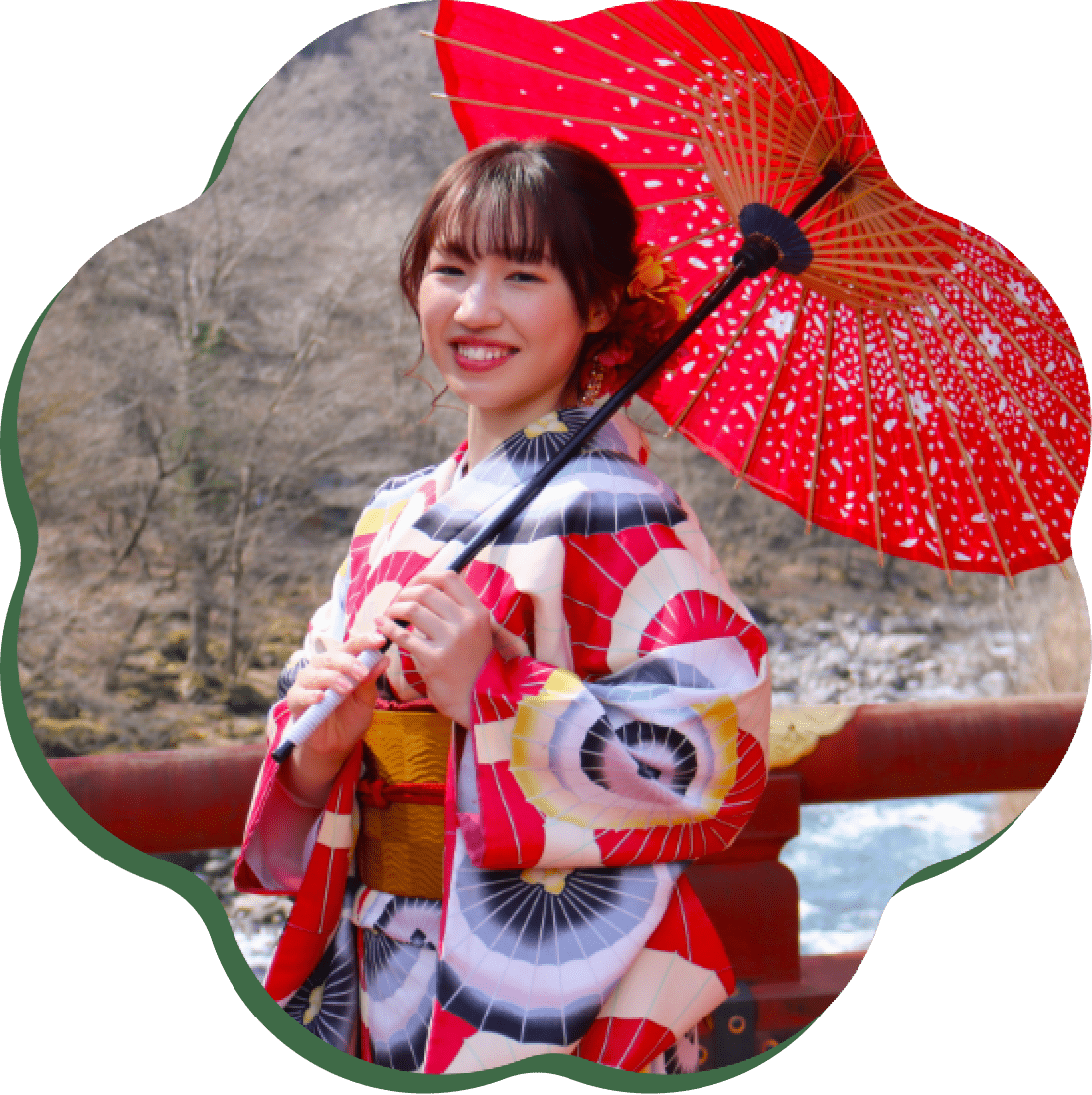 Men's Plan
¥4,400
A variety of colors lineup for men, always included Haori (jacket).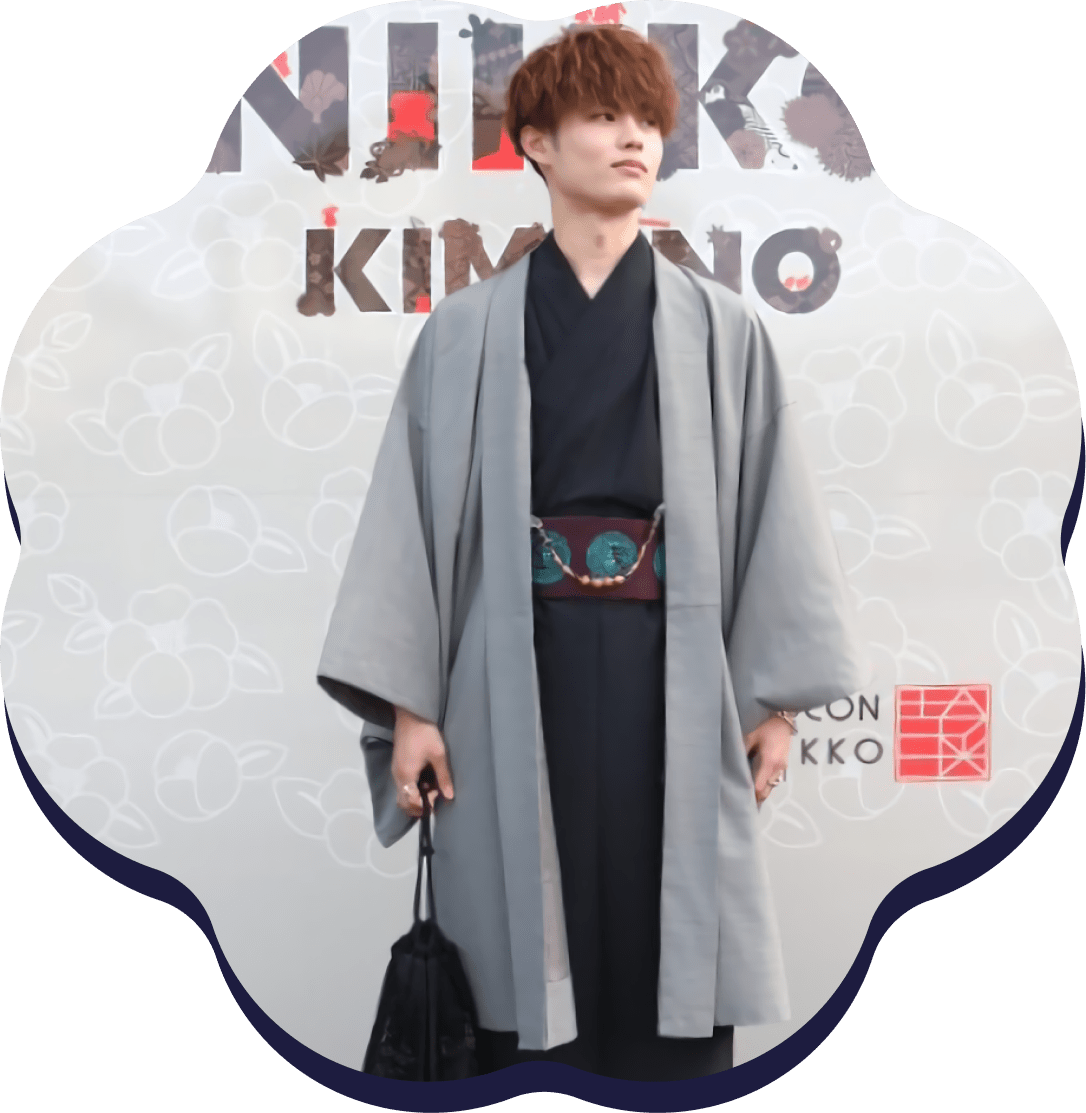 Discount for Couples
¥7,750 〜
A special plan for you two! Dating in kimonos, celebrating anniversaries, having a surprised birthday…make your happy day! We have a ¥500 discount from your total fee.
Hakama Rental Plan
¥8,250
Hakama plan, a retro-modern women's student style, is popular for its atmosphere that blends in with the World Heritage sites. If you want to wear boots with hakama, please bring them yourself otherwise we only offer zori-sandals.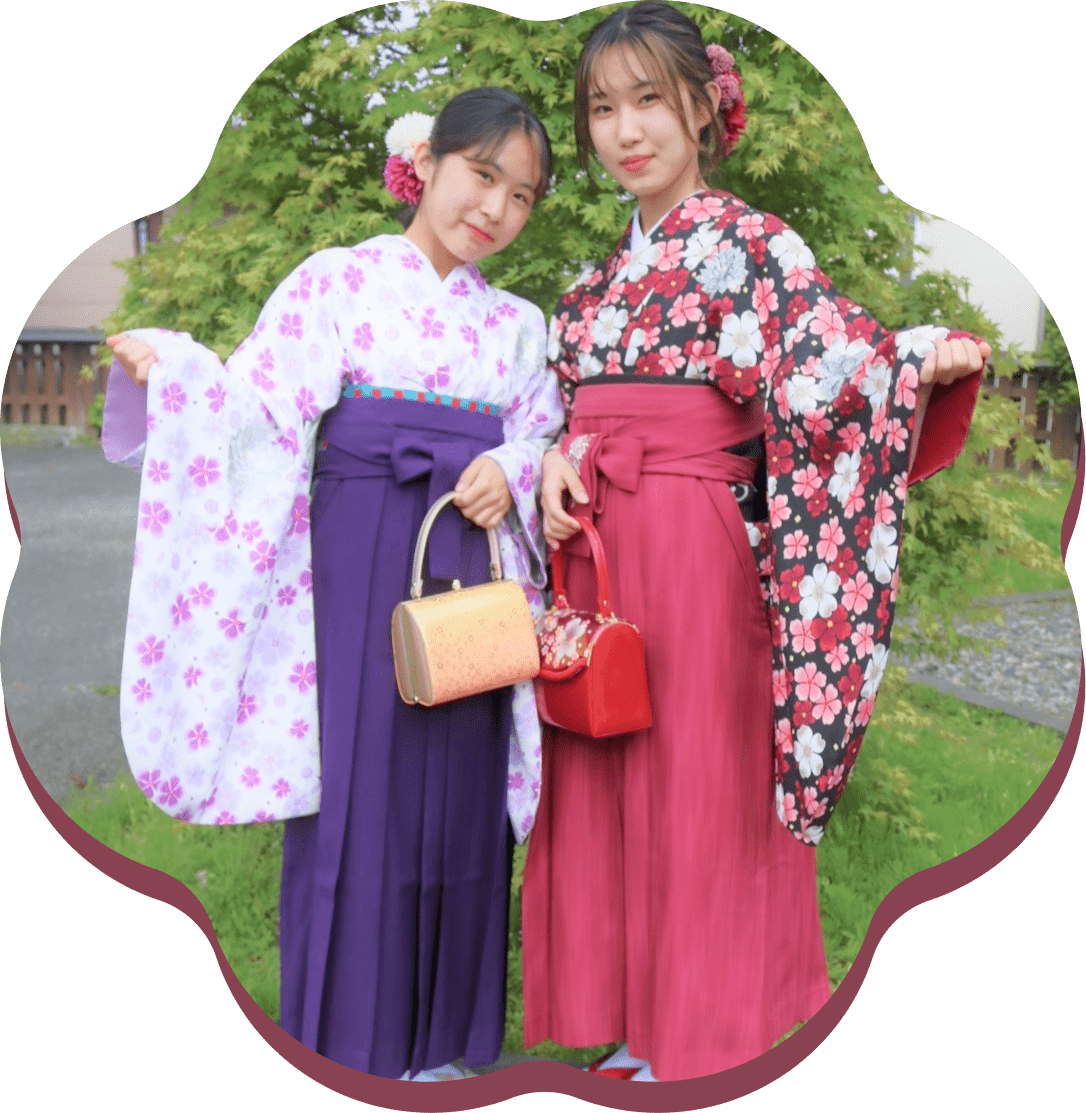 Kids Premium Plan
¥5,500
Varieties of colors and sizes, our kids kimono plans are best for you the ages between 2 to 12 years old. 753 (Shichi-go-san) celebration is also great with our kimonos.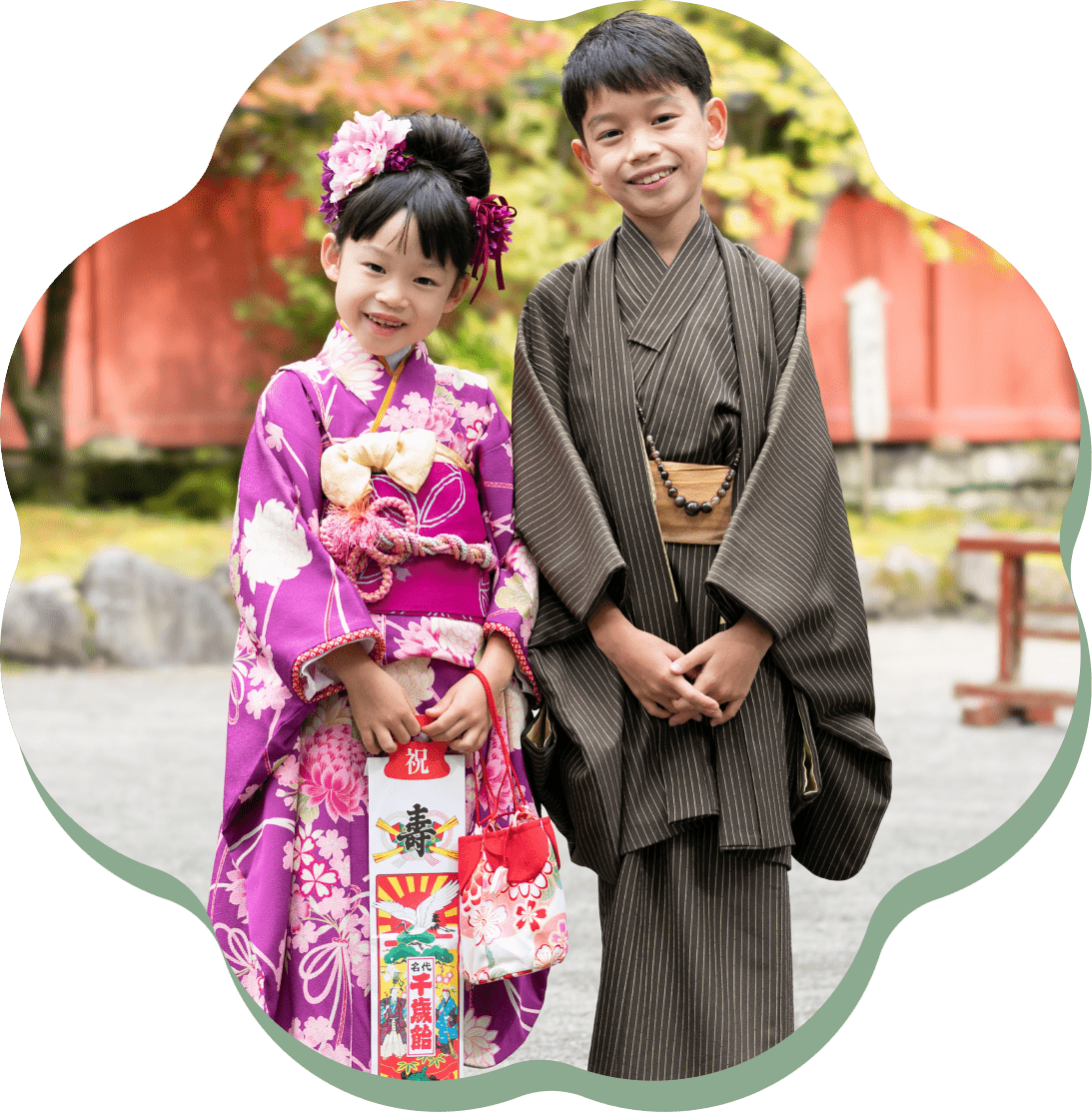 Family Plan for 3
¥26,730
This plan is for a couple and a child, the total of three kimono rentals. Woman's kimono is a formal and luxury style of Houmongi, with a set of hair arrangement. If you want to have a special family occasion in Nikko, we recommend this plan for you. Feel free to contact us when you want to add your family members, 5,500yen will be charged for each additional child.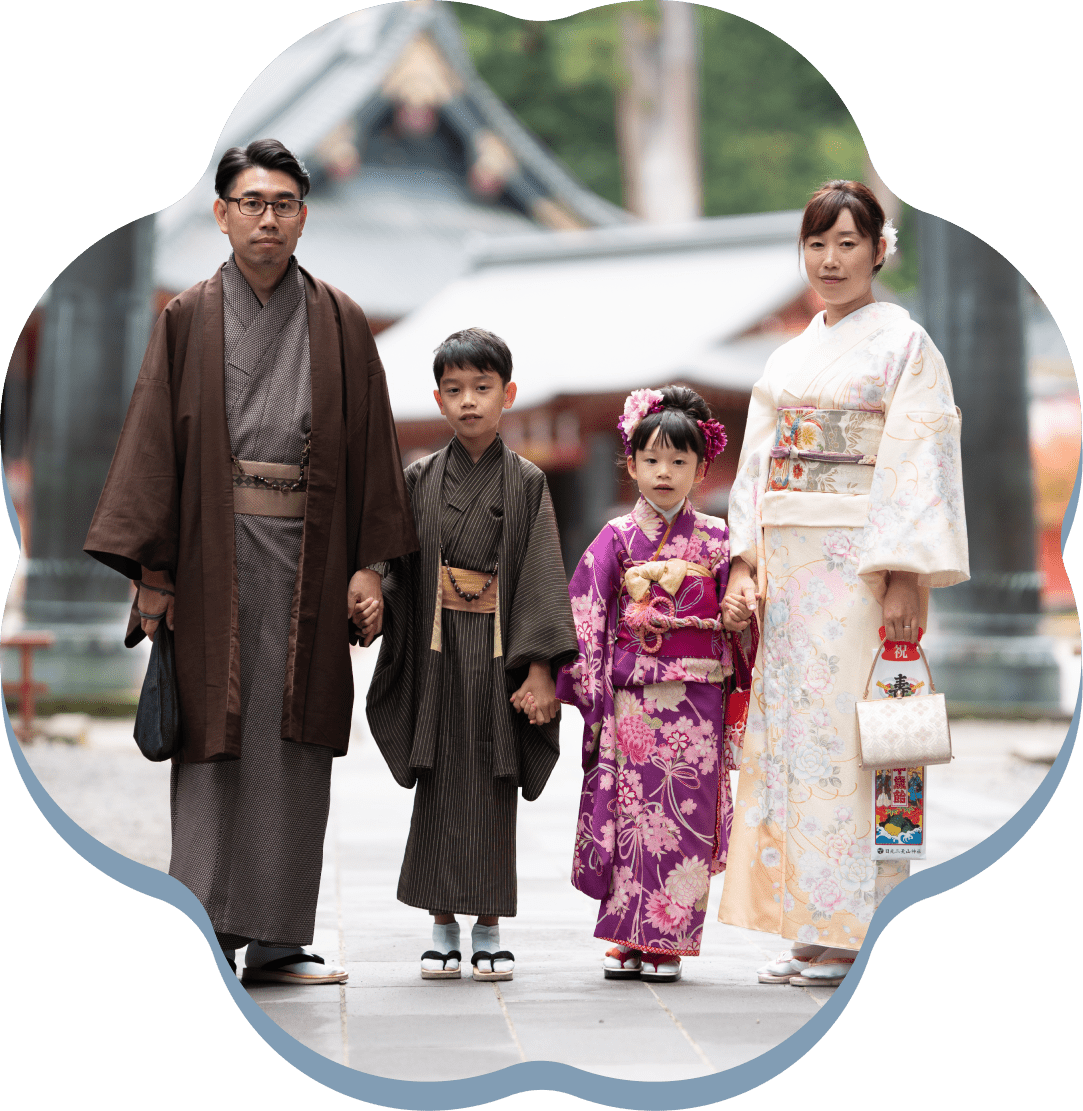 Lady's Formal Kimono Plan: Houmongi
¥15,180
This kimono plan is for ladies who wish to dressed up in formal and upgraded kimono style. Houmongi is great for parties, weddings, anniversaries, family events, and more!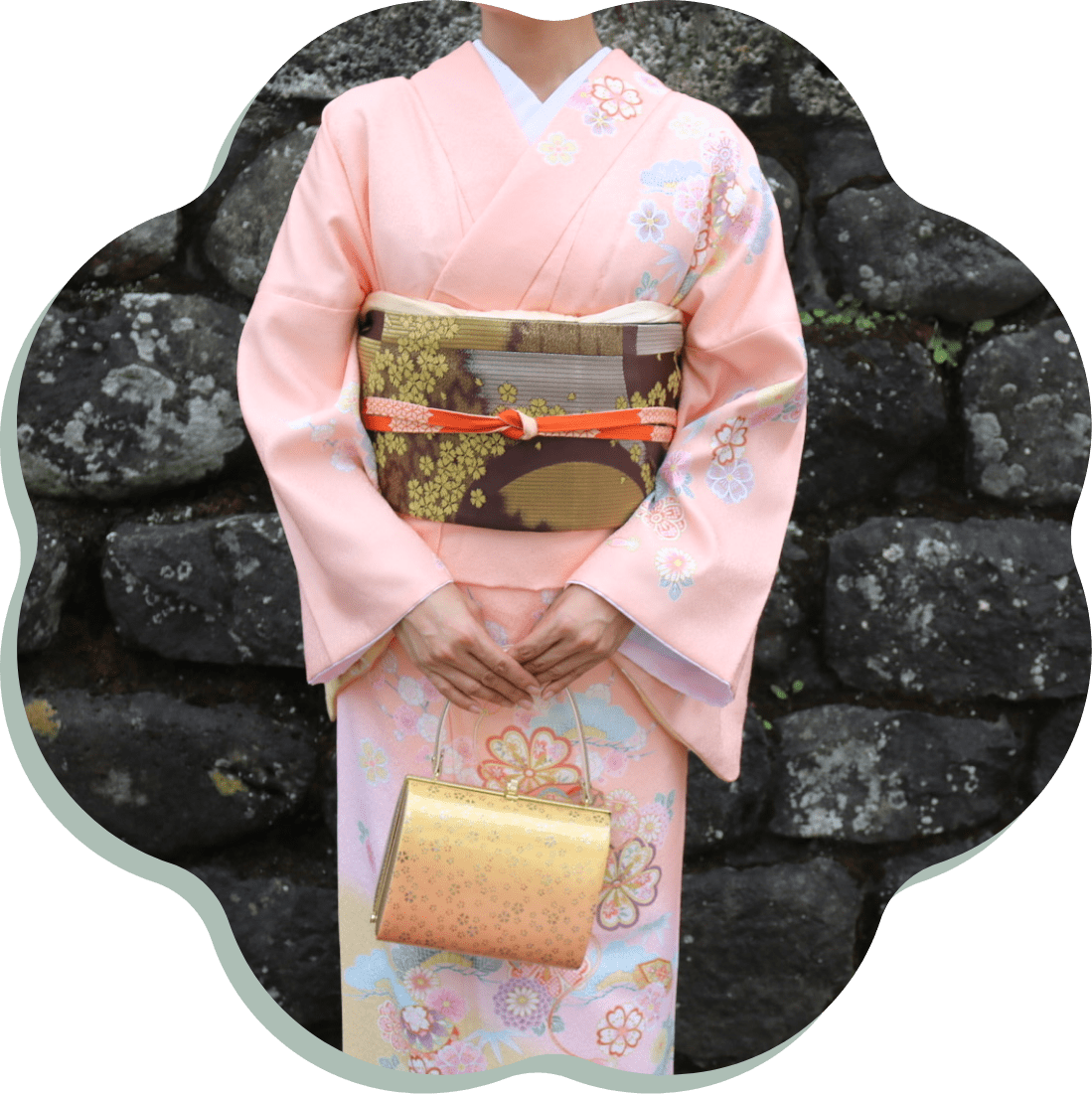 Dressing Fee for Your Own Kimono
Bring your own Kimonos, our experienced staff can help you dressing.
Furisode, Montsuki Hakama
¥11,000
Houmongi, Muji, Tsukesage, Komon, Tsumugi, Men's Kimono
¥5,500
Yukata
¥3,300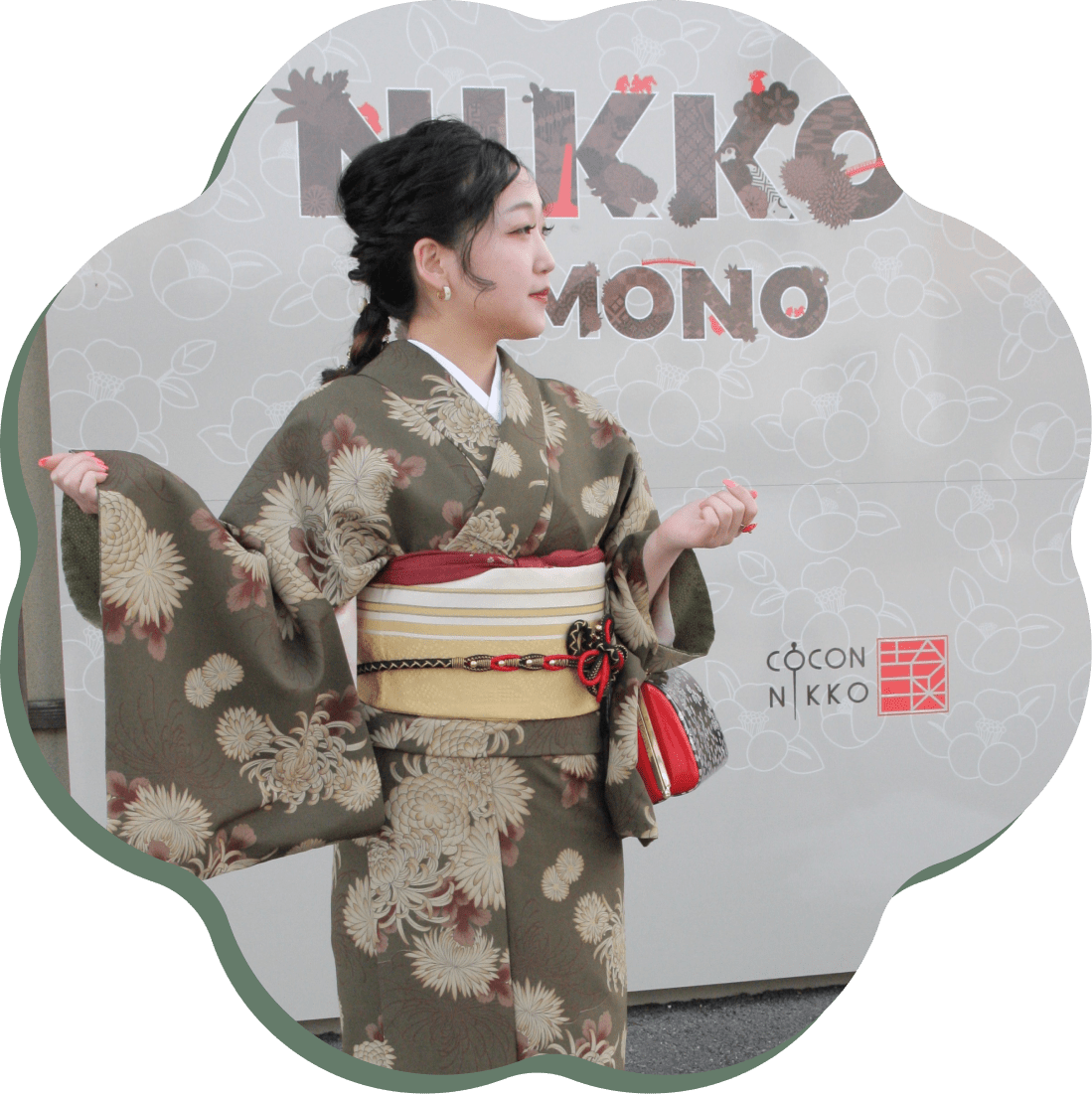 Yukata Plan
This plan is available only during the summer season, when you can rent colourful yukata.
¥3,850 ~ ¥4,950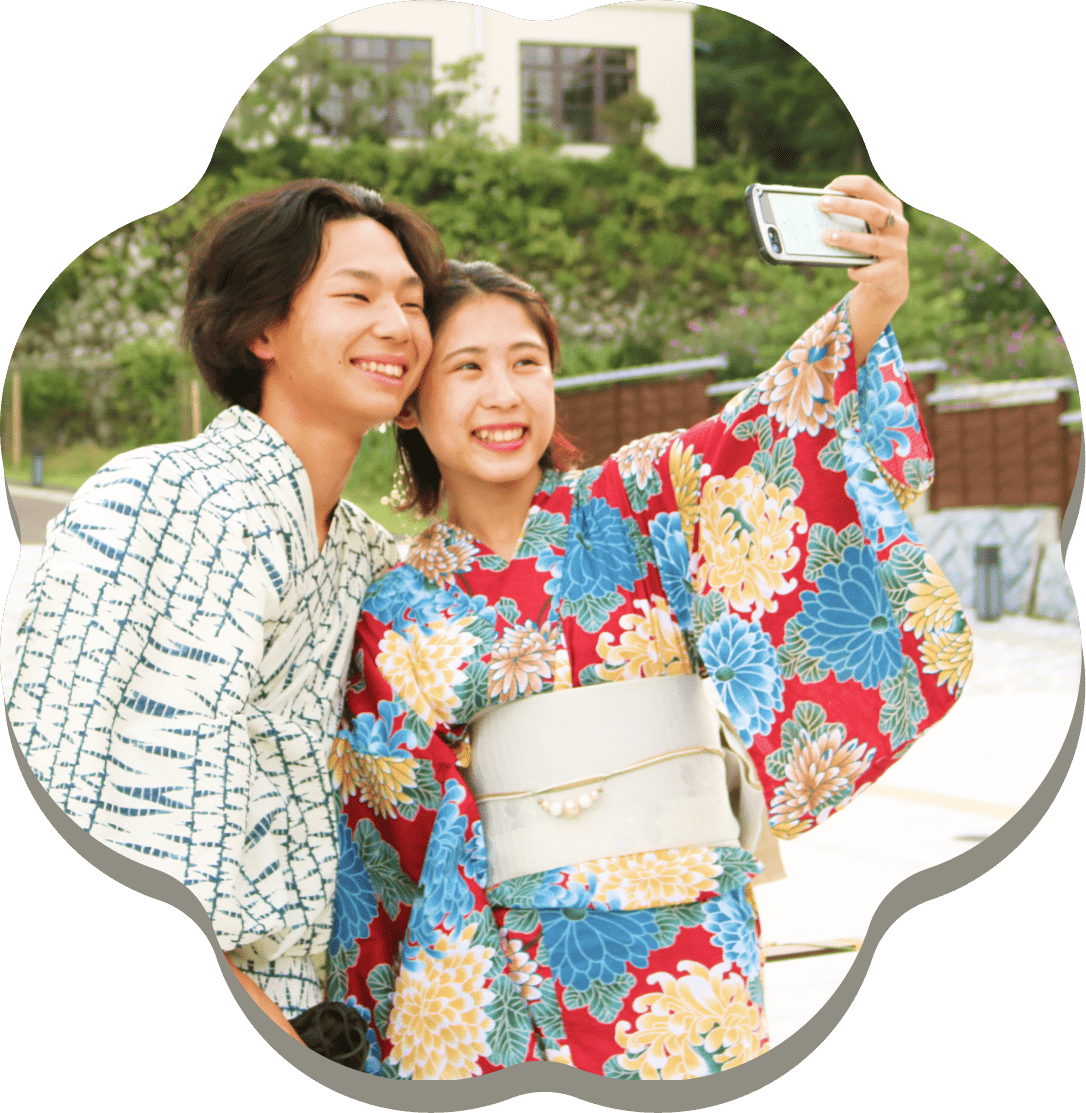 Select Options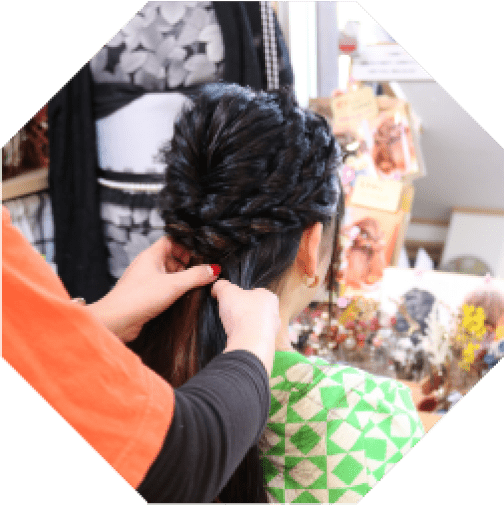 Hair arrangement with accessories
¥2,200
Our quick and stylish hair arrangements are highly recommended from many of our guests. Staff handmade and original hair accessories are all you can choose!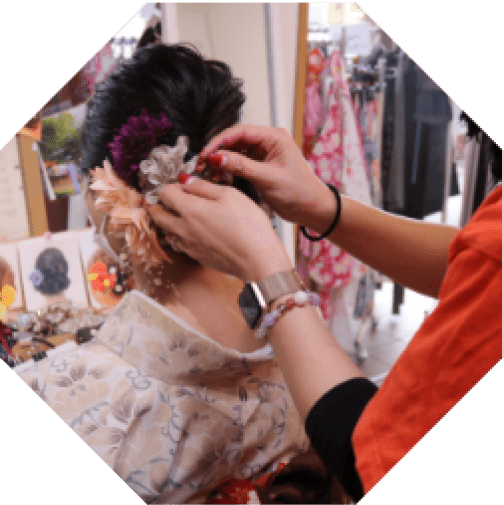 Hair Accessories Rental
¥550
You might want to enjoy our staff handmade, original hair accessories. They are all you can choose from varieties of colors and shapes.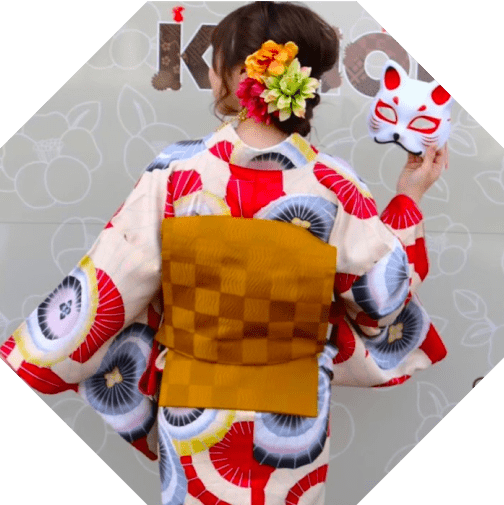 Nagoya-Obi
¥1,650
Want little more a formal style? Nagoya-Obi may look gorgeous on you.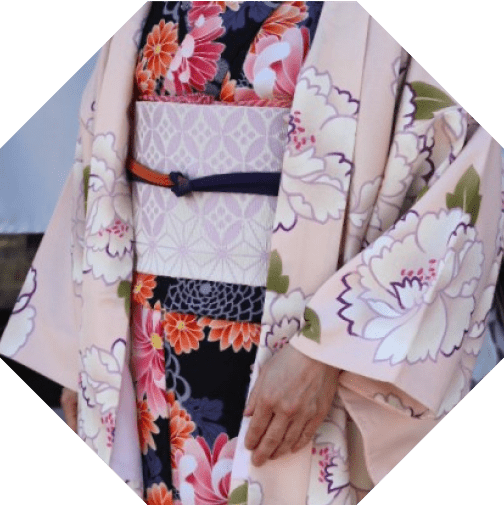 Women's Haori Rental
¥1,650
A haori style with a retro feel.
Recommended for the winter season.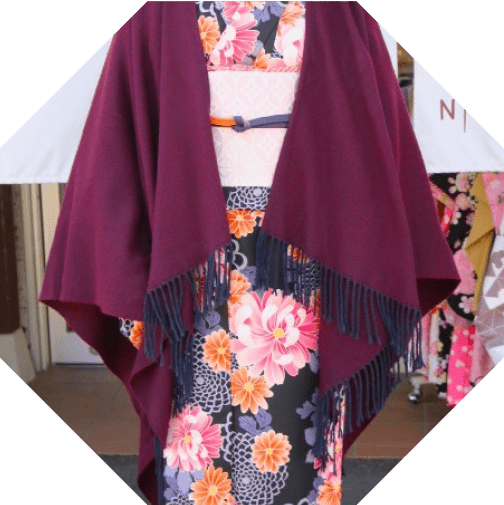 Shawl Rental
¥550
During winter seasons, we recommend shawls for kimonos.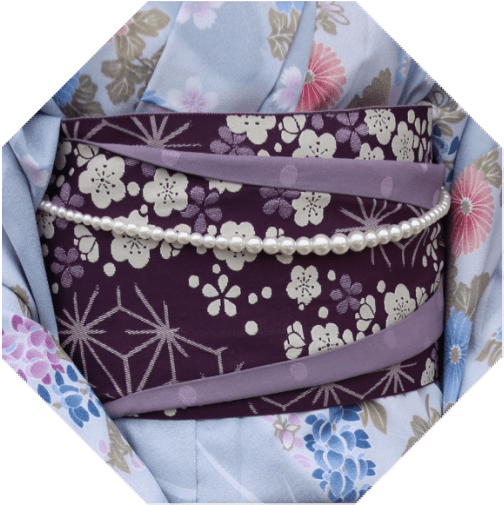 Obi-kazari Accessories Rental
¥550
Like our hair accessories, obi-kazari is also COCON NIIKO's original, staff handmade item.
Group and couple discounts are available.
Group Discounts
For customers booking via the website.
For a minimum of 3 adults, a discount of ¥500 each from the plan price. This discount can be used for the entire group as a single payment. This discount does not apply to arrangements you bring with you.
Couple Discounts
For customers booking via the website.
The Couple Kimono Plan offers a ¥500 discount off the combined total for the two of you.
Need a Taxi? SANEI Taxi is just next to COCON NIKKO!
A rainy day, snowy afternoon, you have only limited time for sightseeing? You might want to take a taxi and enjoy your comfortable travel. If you want more information, please contact SANEI Taxi.
¥20,280
COCON NIKKO → Nikko Toshogu Shrine → Iroha slope → Chuzenji Lake
→ Kegon Falls → Iroha slope → COCON NIKKO